---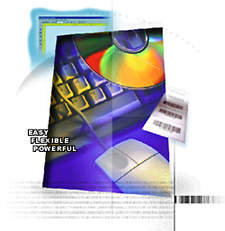 TEKLYNX LABELVIEW barcode label software. Design barcode labels and integrate your bar code label printing system into existing systems with unmatched power and flexibility.

NEW . . . LABELVIEW 8.0 - Vista compatible
Whether you need to use LABELVIEW barcode label software to print RFID labels, print bar code labels or print compliance labels, LABELVIEW 8's new features and an intuitive interface provide the most powerful solution. LABELVIEW supports over 30 barcode symbologies, TrueType fonts, and over 1000 thermal and laser printers, providing the flexibility to handle all of your RFID and barcode label software needs - today and in the future.


---
EDITIONS
1. Basic - Simple design, any printer
2. Pro - Adds databases, date, math and ODBC
3. Gold - Adds systems integration tools
Network versions available (3, 5, 10, 25 and 50 user licensing for LV Gold)

LABELVIEW 8.0
Simple, yet powerful Windows interface
Interface walks you through object creation
LABELVIEW 8.0 NEW FEATURES
Advanced Text Capabilities
*Rich Text Formatting - RTF fields offer complex formatting features like bold, italic, underline, bullets, different fonts, and text justification
*Auto Sizing - Printer resident fonts are automatically sized to fill a pre-sized field
*True Type Font Flexability - Independently change the height and width
*Text Art - Allows text to be "bent" at precise angles to fit a selected shape type


RFID Capabilities
*Easy-to-use interface and features for users printing and programming RFID tags
*Supports High Frequency (HF) and Ultra High Frequency (UHF) tags
*Graphical tag images can be used to appear as a watermark on labels
*Enables read/write printers to read data during printing logging exact information


SQL Query Builder
Create custom SELECT SQL queries to help database connections in LABELVIEW perform faster.



Taggit Pro Labeling Software
Taggit Pro is a full featured, easy to use label design software package. The software is a WYSIWYG type design (what you see is what you get). All commonly used barcodes are supported and any Windows based font can be printed. Taggit Pro supports ODBC (open database connectivity) for the ability to use a wide variety of database formats.

Click to Download Taggit Pro Software

The software is also available as LabelView Gold. LabelView Gold has all the features found in Taggit Pro and also will support DDE(Dynamic Data Exchange) which can transfer data from any Windows program to a pre-defined label format. The Gold version also has DataWatch where LabelView software "watches" a pre-defined database for changes. When another application adds new records, these records will be automatically printed. The Gold version also supports Command Files and has an internal logging feature.
---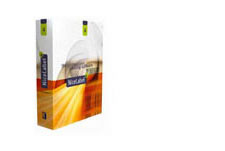 NiceLabel is a family of professional labeling software that provides for a complete bar code and RFID label design and printing solution to desktop, enterprise and mobile users.


---
EDITIONS
Suite - Simple design, for error free label production
Pro - Adds databases, date, and math
Express - A wizzard-based software that fulfills basic bar code labeling needs
Nicelabel
Simple, yet powerful Windows interface
Interface walks you through object creation
Nicelabel Features
Easy to set up and use
* Modern, intuitive, fully Windows compliant user interface
* Plenty of Wizards available to make label design easy, fast and accurate
* Unique custom data-entry application generator and designer
* No additional learning curve


Efficient and scalable to meet all current and future needs
* Wealth of advanced label design options and powerful tools
* Fully compliant to all bar code, RFID, database and graphics standards
* Rich data retrieving and processing features
* Unicode supported multilingual printing
* Support for all Windows printers, plus high performance thermal transfer printing
* Unmatched range of integration and connectivity features
* Wide set of modules and editions available foe desktop, enterprise and mobile labeling applications


The labeling solution you can trust
* Realiability guaranteed by over a decade of labeling experience
* Certified by Microsoft for Windows compliance many times over
* Oracle Certified Partner
* Comprehensive on-line help and sample collection
* Prompt support and solution consulting at hand