Software
---
---
TAGGIT PRO 12 : Horticulture Labeling Design Software and Database
Add a powerful, easy-to-use barcode label design application to your company's business process. TAGGIT® Pro is a sophisticated, intuitive barcode and label design software package.

The stability of TAGGIT® Pro's updated platforms means the application is capable of handling today's requirements and will support the future growth of your business.

TAGGIT® Pro supports more than 40 barcode symbologies allowing you to easily comply with industry standards, over 25 languages and the ability to print in virtually any language. It offers simple installation for thermal printers plus any Windows® printer driver, and is backward compatible.
TAGGIT® Pro Labeling Design Software and Database includes many features and benefits:


Fresh, modern interface with intuitive menu options
Simplifies adding barcodes, images, text (including TrueType Fonts), and variables during label creation
Quick and easy connection to, and creating queries from, a database
Reduces errors at time of print, using customizable forms
Easy to produce label samples and graphic elements
Includes customizable plant database; use one of the 4,500 preloaded records (including Annuals, Perennials, Trees and Broadleaf Shrubs) or add your own varietal or information


A full-featured 30-day trial of TAGGIT® Pro is available for free download. Evaluate TAGGIT® Pro and ensure your needs are met before making a purchase.


Download TAGGIT® Pro 12 (Windows 7/8, 32 and 64 bit) demo



System Requirements

Operating System: Windows® 8, Windows® Server 2012, Windows® 7 x64-bit platform , Windows® 7, Windows® Server 2008, Windows® Vista SP1, Windows® Server 2003 , Windows® XP SP3
Memory: 1 GB RAM (2 GB recommended)
Hard Disk Space: Hard drive with at least 500 MB of available space
Display: Minimum: 800 x 600 High Color – 16 bit (Recommended: 1024 x 768 True Color – 32 bit)
Supporting Software: Microsoft® Internet Explorer 7.0 SP1 or later, Microsoft® Data Access Components 2.8 (MDAC) or greater, Microsoft® .Net Framework 3.5, Adobe Acrobat Reader 9.0
Additional Requirements: System must have access to the Internet (software key), USB port if using a USB key (hardware key), Serial port if required by printer, CD-ROM drive or download software from website, Mouse
Installation requires Administrator privileges
---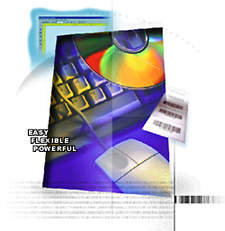 TEKLYNX LABELVIEW barcode label software. Design barcode labels and integrate your bar code label printing system into existing systems with unmatched power and flexibility.

NEW . . . LABELVIEW 2015
Windows 10 compatible


Add a powerful, easy-to-use barcode label design application to your company's business process. LABELVIEW is a sophisticated, intuitive barcode and label design software package.

The stability of LABELVIEW's updated platforms means the application is capable of handling today's requirements and will support the future growth of your business.

LABELVIEW 2015 supports more than 100 barcode symbologies allowing you to easily comply with industry standards, over 25 languages and the ability to print in virtually any language. It offers simple installation for thermal printers plus any Windows® printer driver, and is backward compatible.


LABELVIEW 2015 Labeling Design Software and Database includes many features and benefits:

Fresh, modern interface with intuitive menu options
Simplifies adding barcodes, images, text (including TrueType Fonts), and variables during label creation
Quick and easy connection to, and creating queries from, a database
Reduces errors at time of print, using customizable forms
Easy to produce label samples and graphic elements
LABELVIEW Gold
-LABELVIEW Gold is a high-end edition and includes all of the features of LABELVIEW Pro along with advanced design tools.

- No limit to the number of printers you can print to with LABELVIEW Gold.
LABELVIEW Network
-3 and 5 User Network versions available for LABELVIEW Pro and LABELVIEW Gold.

- Additional 5 Users can be purchased if more users are needed..
---

Bartender
Four editions available
Create and automate labels, barcodes and more
Powerful design with Intelligent Templates™
Print from any device or browser
Print time information capture
Seamless integration with systems and databases
Advanced serialization
Includes more than 400 preformatted, ready-to-use barcode components, 60 symbologies and full support for GS1 standards
Complete RFID support
---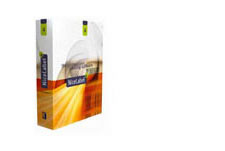 NiceLabel is a family of professional labeling software that provides for a complete barcode and RFID label design and printing solution with many editions to choose from.


NiceLabel Features
Easy to design labels with a familiar Microsoft Word-like user experience
Guidelines, positioning, anchoring, alignment, grouping and other features help you quickly design professional labels
Library of pre-built compliance labels including GS1, AIAG, ODETTE, GM, VDA, etc.
NiceLabel wizard guides you easily through database connectivity to Excel, Access, SQL Server, Oracle and MySQL
OLE DB and ODBC connectivity to almost any other database